The fantastic natural surroundings are your daily companion
The Astlhof is situated in the middle of a magnificent natural landscape on a plateau high above the Enns Valley. Vast fields of flowers and forests are typical of the sun-drenched landscape at the foot of the Dachstein mountains. Enjoy the fresh air, the extraordinary tranquility and the idyllic atmosphere of a traditional farmstead. The leisure-time activities on offer in the Dachstein-Ramsau region are virtually unlimited: walking, hiking, climbing, mountain-biking, and so much more.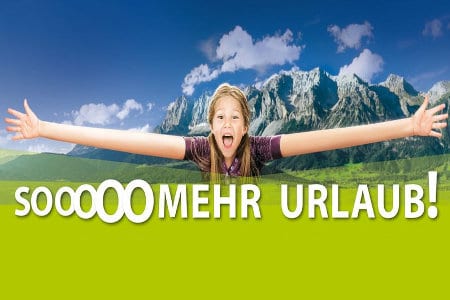 The Summer Card
The Summer Card will make your summer holiday into a "Some-more" holiday!
Experience unforgettable attractions every single day—at no charge! With over 100 free holiday experiences and more than 100 bonus attractions, the Schladming-Dachstein Summer Card is one of the most all-encompassing tourism cards in the Alps. With just a single night's stay between May 20 and October 16, 2016, all guests at the Astlhof receive Summer Cards. It can be used all over the Schladming-Dachstein region: for a single daily ascent and descent on the cable-railway of your choice, for example; and every other recreational facility can be used as often as you like. Our younger guests, of course, get their own Kids' Summer Cards. The Card offers a truly unbeatable holiday offer–especially for families. In fact, more than 40 activities that have been specially created for children and families are included.